MARKETING OFFICER – GRADE N41/N44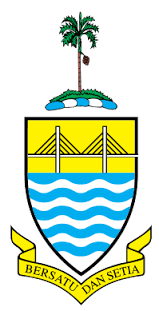 JOB VACANCY
PENANG HILL CORPORATION
MARKETING OFFICER - GRADE N41/N44
(2 VACANCIES)
SERVICE GROUP                 : MANAGEMENT AND PROFESSIONAL
POSITION GRADE               : GRADE N41/N44

POSITION TYPE                  : CONTRACT (Renewable)
SALARY SCHEME                : Based on salary scheme for the Grade N41/N44

WORK DESCRIPTION:
Develop, lead and manage marketing projects to promote Penang Hill as the hill resort of choice in Malaysia and to establish brand image of Penang Hill Corporation (PHC) in local and international market;
Drive marketing events and projects;
Develop strong/in-depth analysis and understanding of customer segments, tourism players and stakeholders to achieve PHC mission and key objectives;
Develop and implement innovative, growth focused marketing strategies, including media outreach, social media content and identify new market segments;
Build strong relationship with all tourism related agencies and drive effective working relationship with PHC;
Develop standards and KPI Matrix that include quality of response, response time, customer service improvement, operational efficiency and customer satisfaction;
Constructively challenge processes and be innovative to bring about service improvements;
Ensure good relations and regularly communicate with all major stakeholders (internal and external) to achieve business objectives;
Research and develop content for company's website, social media and infographics;
Ensure that all marketing activities meet or improve on budget, cost, service quality and meet Key Performance Indicators (KPIs) targets and regularly benchmark against other local and international top hill resorts. 
Any other task or project assigned by the Manager and Management.
REQUIREMENTS:
Malaysian Citizen, 24 years old and above;
Minimum 10 years of relevant experience for Grade N44 & Minimum 3 to 5 years of relevant experience for Grade N41;
Minimum Bachelor Degree or professional qualification in Marketing, Business Studies or any other related discipline. Higher qualification will be an advantage;
Minimum 5 years of relevant working experience in a tourism or hospitality related establishment; experience in sales or marketing position will be an added advantage;
Demonstrated knowledge of marketing related job scope and business best practices with proven experience;
Track record of driving and managing marketing projects and events with good understanding of the domestic and regional business environment, particularly the tourism industry;
Excellent communication and writing skills in English and Bahasa Malaysia is a must; additional language skills would be added advantage to build relationship with regional and international players;
Strong experience in handling social media, eg. Facebook, twitter, YouTube, Instagram;
Good project management skill and highly independent; strong teamwork and resourceful in problem solving;
Motivated, disciplined and self-driven individual with a strong commitment to integrity, professionalism, quality of execution, teamwork with good presentation skills and strong people management skills;
Confident, dynamic personality and willingness to take challenges; be prepared to work outdoor / on-site;
Must be flexible and occasionally to work on weekends and public holidays.
*Only Shortlisted Candidate will be contacted
*CLOSING DATE 31ST of JANUARY 2022
Email your application

Any job related inquiry or application you may reach us at
该邮件地址已受到反垃圾邮件插件保护。要显示它需要在浏览器中启用 JavaScript。
Mail in your application

Submit your complete application to the stated address: -

PEJABAT PERBADANAN BUKIT BENDERA PULAU PINANG
TINGKAT 7, BANGUNAN PBBPP
JALAN STESEN BUKIT BENDERA
11500 PULAU PINANG
(ATTN.TO: CORPORATE MANAGEMENT SERVICE DIVISION)
TEL. NO.: 04-8288880 / 61 FAX NO.: 04-8288862