GALLERY ASSISTANT - PENANG HILL GALLERY@EDGECLIFF – GRADE N19/N22 & N29/N32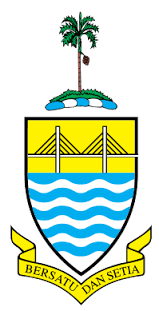 JOB VACANCY
PENANG HILL CORPORATION
GALLERY ASSISTANT - PENANG HILL GALLERY@EDGECLIFF - GRADE N19/N22 & N29/N32
(2 VACANCIES)
SERVICE GROUP               : SUPPORT GROUP

POSITION GRADE             : GRADE N19/N22 & N29/N32
POSITION TYPE                : CONTRACT (Renewable)
SALARY SCHEME              : Based on salary scheme for the Grade N19/N22 & N29/N32
WORK DESCRIPTION:
Checking ticket for entry by combo visitors and selling ticket for walk-in visitors;
Proactively welcome, orientate and support visitors in the gallery, in order to help them get the most form the visit;
Enhance the visitor experience by demonstrating knowledge of the collections in a friendly, genuine and helpful manner;
To have ability and resilience to work in a fast-paced and dynamic environment as well as multitask, using multiple systems and digital tools to serve our visitors;
Remain vigilant and alert whilst on duty in order to provide a high level of security, for the protection of the collection from damage (deliberate or accidental) and theft. Be aware of any permanent or temporary hazards to visitors' and colleagues' safety and take appropriate Politely enforce the gallery rules;
Take appropriate action, according to training provided, in an emergency;
Being flexible and assisting in the general operations of the Gallery; and
Any other task or project assigned by the Operations Manager or the Management.
REQUIREMENTS:
Malaysian Citizen, 19 years old and above;
Minimum Diploma or professional qualification in Hospitality, Tourism, Customer Service, Marketing or related discipline. Fresh Graduates with Higher qualification also can apply;
Minimum 3 years of relevant experience in customer service or exhibition or marketing position will be an advantage;
Previous working experience in a tourism, museum or gallery related establishment will be an added advantage;
Pleasant personality;
Strong communication skills in Bahasa Malaysia and English (both verbal and written). Additional language skills would be added advantage;
Motivated and self-driven individual with a strong commitment to integrity, professionalism and teamwork;
Passionate in customer service;
Ability to work proactively and independently; and
Must be willing to work on shifts, weekends and public holidays.
*Only Shortlisted Candidate will be contacted
*CLOSING DATE 31ST OF JULY 2022
Email your application

Any job related inquiry or application you may reach us at
This email address is being protected from spambots. You need JavaScript enabled to view it.
Mail in your application

Submit your complete application to the stated address: -

PEJABAT PERBADANAN BUKIT BENDERA PULAU PINANG
TINGKAT 7, BANGUNAN PBBPP
JALAN STESEN BUKIT BENDERA
11500 PULAU PINANG
(ATTN.TO: CORPORATE MANAGEMENT SERVICE DIVISION)
TEL. NO.: 04-8288880 / 61 FAX NO.: 04-8288862