GALLERY ASSOCIATE - PENANG HILL GALLERY@EDGECLIFF (PSH)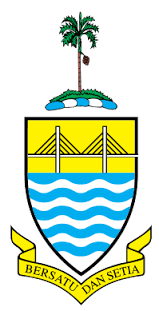 JOB VACANCY
PENANG HILL CORPORATION
GALLERY ASSOCIATE - (PSH)
(3 VACANCIES)
SERVICE GROUP                 : SUPPORT GROUP

POSITION TYPE                  : CONTRACT (Renewable)

WORK DESCRIPTION:
Meet and greet visitors;
Provide outstanding customer service to improve customer satisfaction and relationship;
Provide information about gallery collections to visitors;
Crowd control and Queue management;
Customer query management;
Able to communicate effectively on incident response which requires quick and efficient coordination at the gallery;
Assist visitors with disabilities at the gallery;
Being flexible and assisting in the general operations of the Gallery; and
Any other task or project assigned by the Operations Manager or the Management.
REQUIREMENTS:
Malaysian Citizen, 19 years old and above;
Minimum Diploma or professional qualification in Hospitality, Tourism, Customer Service, Marketing or related discipline. Fresh Graduates with higher qualification are encouraged to apply;
Previous working experience in hotel, museum, gallery or tourism related establishment will be an added advantage;
Pleasant personality, outgoing and like meeting new people;
Strong language proficiency in English and Bahasa Malaysia (both verbal and written is a must). Additional languages will be added advantage;
Motivated and self-driven individual with a strong commitment to integrity, professionalism and teamwork;
Passionate in customer service;
Able to work independently with minimum supervision; and
Must be willing to work on shifts, weekends and public holidays.
*Only Shortlisted Candidate will be contacted
Email your application

Any job related inquiry or application you may reach us at
This email address is being protected from spambots. You need JavaScript enabled to view it.
Mail in your application

Submit your complete application to the stated address: -

PEJABAT PERBADANAN BUKIT BENDERA PULAU PINANG
TINGKAT 7, BANGUNAN PBBPP
JALAN STESEN BUKIT BENDERA
11500 PULAU PINANG
(ATTN.TO: CORPORATE MANAGEMENT SERVICE DIVISION)
TEL. NO.: 04-8288880 / 61 FAX NO.: 04-8288862