ADMIN OFFICER / SECRETARIAT - PENANG HILL BIOSPHERE RESERVE OFFICE (PHBRO) - GRADE N29/N32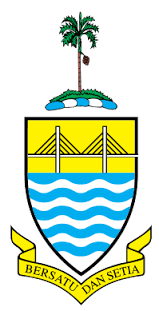 JOB VACANCY
PENANG HILL CORPORATION
ADMIN OFFICER / SECRETARIAT - PENANG HILL BIOSPHERE RESERVE OFFICE (PHBRO) - GRADE N29/N32
(1 VACANCY)
SERVICE GROUP                 : SUPPORT GROUP

POSITION GRADE               : GRADE N29/N32

POSITION TYPE                  : CONTRACT (Renewable)
SALARY SCHEME                : Based on salary scheme for the Grade N29/N32
WORK DESCRIPTION:
Report to the Director, Penang Hill Biosphere Reserve Office (PHBRO);
Support the day-to-day administration activities of the office;
Provides administrative in developing policies, procedures, and systems which ensure productive and efficient office operation;
Provides assistance and support to the director in problem solving, project planning and management, and development and execution of stated goals and objectives;
Oversees and facilitates resources management and administration procedures and documentation for the director;
Performs research and analysis on specific issues, as required, and independently prepares non-routine letters and/or reports, which may be highly sensitive and confidential in nature;
Serves as the primary point of administrative contact and liaison with other offices, individuals, and institutions on operational and programmatic matters concerning the Office;
Organizes and facilitates meetings, conferences, and other special events; coordinates and attends committee meetings, and participates in committee discussions, as appropriate;
Assists in the coordination, supervision, and completion of special projects, as appropriate; and
Any other task or project assigned by the Director.
REQUIREMENTS:
Malaysian Citizen, 21 years old and above;
Diploma or Bachelor degree in Science, Sustainability Studies, Biodiversity Management or any other related discipline. Higher qualification is desirable;
At least 3 to 5 years of relevant experience;
Must have strong negotiation, presentation and communication skills in English and Bahasa Malaysia (both verbal and written); ability to communicate to local and international partners is vital; additional language skills would be added advantage;
Knowledge of office management principles and procedures; ensure compliance to the Standard Operating Procedures (SOPs);
Motivated and self-driven individual with a strong commitment to integrity, professionalism and teamwork; experience in managing a team;
Confident and dynamic personality; Strong creative outlook and willingness to take challenges;

Must be flexible and occasionally to work on weekends and public holidays at short notice.
*Only Shortlisted Candidate will be contacted
*CLOSING DATE 31ST OF JULY 2022
Email your application

Any job related inquiry or application you may reach us at
Alamat emel ini dilindungi dari Spambot. Anda perlu hidupkan JavaScript untuk melihatnya.
Mail in your application

Submit your complete application to the stated address: -

PEJABAT PERBADANAN BUKIT BENDERA PULAU PINANG
TINGKAT 7, BANGUNAN PBBPP
JALAN STESEN BUKIT BENDERA
11500 PULAU PINANG
(ATTN.TO: CORPORATE MANAGEMENT SERVICE DIVISION)
TEL. NO.: 04-8288880 / 61 FAX NO.: 04-8288862