CORPORATE COMMUNICATIONS OFFICER – GRADE N41/N44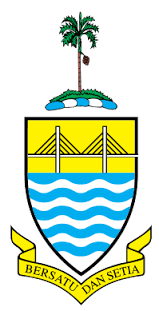 JOB VACANCY
PENANG HILL CORPORATION
CORPORATE COMMUNICATIONS OFFICER - GRADE N41/N44
(2 VACANCIES)
SERVICE GROUP                 : MANAGEMENT AND PROFESSIONAL
POSITION GRADE               : GRADE N41/N44

POSITION TYPE                  : CONTRACT (Renewable)
SALARY SCHEME                : Based on salary scheme for the Grade N41/N44

WORK DESCRIPTION:
To be responsible for the coordination and execution of marketing plan, social media campaign, publicity events and related activities to promote all inhouse program;
Relationship building and working closely with media, government agencies, tourism related bodies, corporate organizations, NGOs and other stakeholders;
Develop and implement internal and external communication strategies that includes media outreach and social media content creation;
Research and write press releases, and content for the company website, social media, infographics and newsletters;
Develop content strategy to increase followers to website and social media;
Attend to all forms of enquiries and respond to public complaints on timely basis; plan and execute story pitching for events and product launches;
Maintain tracking report and monitor all forms of media for brand mention and PR coverages;
Execute communication plan and provide status report to board members and management; and
Any other task or project assigned by the Manager and Management.
REQUIREMENTS:
Malaysian Citizen, 25 years old and above;
Minimum 10 years of relevant experience for Grade N44 & Minimum 3 to 5 years of relevant experience for Grade N41;
Candidate must possess minimum a Bachelor's Degree or Professional Degree in Advertising / Media, Mass Communications, Marketing or equivalent; higher qualification will be an advantage;
Strong communication and excellent writing skills in English and Bahasa Malaysia is a must; additional language skills would be added advantage; candidate maybe required to communicate with international media and organizations;
Experience in handling press conference, organizing seminars and events; good network in media circle will be an advantage;
Strong experience in using and develop content for social media, eg. Facebook, twitter, YouTube, Instagram;
Good project management skill, highly independent, strong teamwork and resourceful in problem solving;
Motivated, disciplined and self-driven individual with a strong commitment to integrity, professionalism, quality of execution, teamwork with good presentation skills and strong people management skills;
Confident, dynamic personality and willingness to take challenges; be prepared to work outdoor / on-site;
Must be flexible and occasionally to work on weekends and public holidays.
*Only Shortlisted Candidate will be contacted
*CLOSING DATE 31ST of JANUARY 2022
Email your application

Any job related inquiry or application you may reach us at
Alamat emel ini dilindungi dari Spambot. Anda perlu hidupkan JavaScript untuk melihatnya.
Mail in your application

Submit your complete application to the stated address: -

PEJABAT PERBADANAN BUKIT BENDERA PULAU PINANG
TINGKAT 7, BANGUNAN PBBPP
JALAN STESEN BUKIT BENDERA
11500 PULAU PINANG
(ATTN.TO: CORPORATE MANAGEMENT SERVICE DIVISION)
TEL. NO.: 04-8288880 / 61 FAX NO.: 04-8288862