CORPORATE MANAGEMENT SERVICES MANAGER – GRADE N48 / N52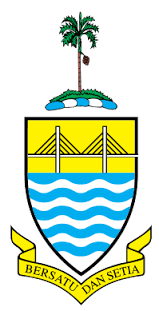 JOB VACANCY
PENANG HILL CORPORATION
CORPORATE MANAGEMENT SERVICES MANAGER – GRADE N48/N52
(1 VACANCY)
SERVICE GROUP               : MANAGEMENT AND PROFESSIONAL

POSITION GRADE             : GRADE N48/N52

POSITION TYPE                : CONTRACT (Renewable)
SALARY SCHEME              : Based on salary scheme for the Grade N48/N52
WORK DESCRIPTION:
Create, lead and manage all management services which includes administration, human resource, training, tender process, corporate communications, stakeholder management, strategic planning and other support services of Penang Hill Corporation (PHC);
Be part of the senior leadership team to enable PHC achieve its operational goals, by drive high productivity and efficiency; Support organizational growth, business profitability and developing a high performance team;
Provides assistance and support to the General Manager in problem solving, project planning, management, development and execution of stated goals and objectives;
Provides administrative roles in developing policies, procedures, and systems which ensure productive and efficient operations;
Performs research and analysis on specific issues, as required, and independently prepares documentation and/or reports, which may be highly sensitive and confidential in nature;
Constructively challenge processes and management decisions to bring out service improvements;
Ensure good relations and regularly communicate with all major stakeholders (internal and external) to achieve objectives;
Ensure that all management service activities meet or improve on budget, cost and efficiency targets (Key Performance Indicators (KPIs)) in line with PHC's objectives and benchmark against other similar establishment; and
Any other task or project assigned by the General Manager.
REQUIREMENTS:
Malaysian Citizen, 35 years old and above;
Minimum Bachelor Degree in Business Management, Public Administration, Law or related discipline. Higher qualification will be an advantage;
Minimum 10 years of relevant work experience and previous working experience in government, corporation or related establishment in a senior management position;
Demonstrated knowledge of government related legislation and corporate best practices and proven ability to apply both effectively;
Knowledge of office management principles and procedures; ensure compliance to the government circulars and Standard Operating Procedures (SOPs);
Strong analytical and project management skills, including strong ability to analyze, problem solving and drive solutions;
Must have strong negotiation, presentation and communication skills in English and Bahasa Malaysia (both verbal and written); additional language skills would be added advantage;
Motivated and self-driven individual with a strong commitment to integrity, professionalism and teamwork; experience in managing a team;
Confident and dynamic personality; Strong creative outlook and willingness to take challenges;
Must be flexible and occasionally to work on weekends and public holidays at short notice.
*Only Shortlisted Candidate will be contacted
*CLOSING DATE 31ST OF JANUARY 2022
Email your application

Any job related inquiry or application you may reach us at
Alamat emel ini dilindungi dari Spambot. Anda perlu hidupkan JavaScript untuk melihatnya.
Mail in your application

Submit your complete application to the stated address: -

PEJABAT PERBADANAN BUKIT BENDERA PULAU PINANG
TINGKAT 7, BANGUNAN PBBPP
JALAN STESEN BUKIT BENDERA
11500 PULAU PINANG
(ATTN.TO: CORPORATE MANAGEMENT SERVICE DIVISION)
TEL. NO.: 04-8288880 / 61 FAX NO.: 04-8288862