Graduate Trainees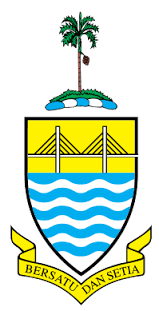 JOB VACANCY
PENANG HILL CORPORATION
GRADUATE TRAINEES
Penang Hill Corporation is looking for Graduates to join our team.
Field of Studies
Requirements

Diploma, Bachelor Degree or professional qualification in the following fields: -

Engineering

Civil
Mechanical
Electrical and Electronics
Environmental and Geotechnical
Project Management and etc.

Graphic Design
Marketing, Tourism, Hospitality Management and Customer Service
Mass Communication
Accounting and Finance
Business Administration

Commercial
Retail Management

Above 18 years;
Fresh graduates are encouraged to apply;
Strong language proficiency in English and Bahasa Malaysia (both verbal and written is a must). Additional languages will be added advantage;
Able to work with International clients and Organizations;
Able to work on shifts, weekends and public holidays;
Friendly, hardworking, team player and thrives in a fast-paced environment;
Ability to work proactively and independently;
Excellent academic qualification will have added advantage.
Should these positions be of interest, please email current resume to  This email address is being protected from spambots. You need JavaScript enabled to view it. or submit your complete application to the stated address: - 
Email your application

Any job related inquiry or application you may reach us at
This email address is being protected from spambots. You need JavaScript enabled to view it.
Mail in your application

Submit your complete application to the stated address: -

PEJABAT PERBADANAN BUKIT BENDERA PULAU PINANG
TINGKAT 7, BANGUNAN PBBPP
JALAN STESEN BUKIT BENDERA
11500 PULAU PINANG
(ATTN.TO: CORPORATE MANAGEMENT SERVICE DIVISION)
TEL. NO.: 04-8288880 / 61 FAX NO.: 04-8288862