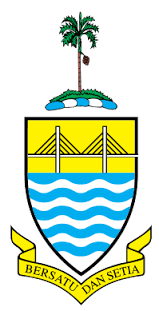 JOB VACANCY
PENANG HILL CORPORATION
FINANCE MANAGER – GRADE W48 / W52
(1 VACANCY)
SERVICE GROUP               : MANAGEMENT AND PROFESSIONAL

POSITION GRADE             : GRADE W48 / W52

POSITION TYPE                : CONTRACT (Renewable)
SALARY SCHEME              : Based on salary scheme for the Grade W48 / W52
WORK DESCRIPTION:
Will be a qualified accountant and will manage all aspects of the finance function;
Will ensure that income and expenditure are properly managed and financial controls are in place and adhered to;
Assist the General Manager with financial strategy and financial projections;
Prepare annual budgets and monitor individual division budgets on an on-going basis, ensuring adequate control are in place, provide analysis and explanation of variances of key financial data for presentation to senior management team, Finance Committee and/or Board;
Prepare monthly and year end management accounts for Board approval and submission to the Auditor General;
Oversee account receivable and payable functions and manage workload of other finance staff, including outsourced service providers;
Manage all income from ticketing and non-ticketing and other miscellaneous income sources; identify possible additional sources of income;
Manage the organization's payroll and oversee payments for all stakeholders;
Manage and oversee the procurement function to optimize quality and value for money while ensuring compliance with government standards and regulations;
Oversee both internal and external audits and liaise with various stakeholders as appropriate;
Promote the Corporation's Vision, Mission and Values through actions, training, communications and leading by example;
Constructively challenge processes and management decisions to bring about service improvements;
Ensure good relations and regularly communicate with all major stakeholders (internal and external) to achieve business objectives;
Ensure that all activities meet or improve on budget, cost, volume and efficiency targets (key Performance Indicators (KPIs)) in line with business objectives and benchmark against retail business of other public transportation facilities;
Any other duties as may be assigned from time to time.
REQUIREMENTS:
Malaysian Citizen, 35 years old and above;
Hold a recognized accounting qualification and be a member of a professional accountancy body;
Bachelor Degree or professional qualification in Accountancy, Finance or any other related discipline. Higher qualification will be an advantage;
Minimum 10 years of relevant experience and previous working experience in a senior accountancy or financial position will be an added advantage;
Experience in managing a finance division or unit including people management;
Demonstrated knowledge of accounting and finance related legislation and business best practice and proven ability to apply both effectively;
Track record of managing major projects via range of delivery models including private sector involvement and good understanding of the domestic and regional business environment would be an advantage;
Strong analytical and project management skills, including strong ability to analyze and understand visitors' data, revenue and financial statements;
Strong negotiation and communication skills in English and Bahasa Malaysia (both verbal and written). Additional language skills would be added advantage;
Motivated and self-driven individual with a strong commitment to integrity, professionalism and must be a team player;
Strong people management, interpersonal and presentation skills are required;
Must be prepared to occasionally work on weekends and public holidays.
*Only Shortlisted Candidate will be contacted
*CLOSING DATE 31ST OF OCTOBER 2023
Email your application

Any job related inquiry or application you may reach us at
This email address is being protected from spambots. You need JavaScript enabled to view it.
Mail in your application

Submit your complete application to the stated address: -

PEJABAT PERBADANAN BUKIT BENDERA PULAU PINANG
TINGKAT 7, BANGUNAN PBBPP
JALAN STESEN BUKIT BENDERA
11500 PULAU PINANG
(ATTN.TO: CORPORATE MANAGEMENT SERVICE DIVISION)
TEL. NO.: 04-8288880 / 61 FAX NO.: 04-8288862