GENERAL ASSISTANT (PSH)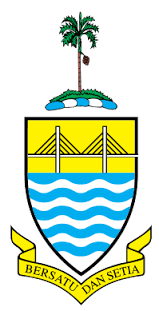 JOB VACANCY
PENANG HILL CORPORATION
GENERAL ASSISTANT - (PSH)
(2 VACANCIES)
SERVICE GROUP                 : SUPPORT GROUP

POSITION TYPE                  : CONTRACT (Renewable)

WORK DESCRIPTION:
Responsible for funicular track maintenance and troubleshooting;
Able to perform basic mechanical maintenance work;
Must be able to carry necessary maintenance tools during track inspection;
Must be able to work on shift and at odd hours due to operational needs;
Inspection of the funicular system has to be carried out according to checklist;
Able to adhere to safety requirement and wear appropriate attire at work at all time;
Able to communicate in Bahasa Melayu and able to work in a team;
Able to communicate and inform status of operation and result of inspection to the team;
Able to follow all instructions of supervisors and superiors at all time;
Able to comply with the rules of the PBBPP code of ethics; and
Perform other tasks instructed by supervisors from time to time.
REQUIREMENTS
Malaysian Citizen, 21 years old and above;
Candidate must possess at least SPM level. Higher qualification will be an advantage;
Minimum 2 years of relevant experience required for this position;
Physically fit;
Able to work as part of a team;
Able to read and write in Bahasa Malaysia and English;
Preferably from Penang Island;
Willing and able to work at odd hours even during public holidays/weekends;
Willing and able to work overtime when required; and
Possess own transport.
*Only Shortlisted Candidate will be contacted
Email your application

Any job related inquiry or application you may reach us at
This email address is being protected from spambots. You need JavaScript enabled to view it.
Mail in your application

Submit your complete application to the stated address: -

PEJABAT PERBADANAN BUKIT BENDERA PULAU PINANG
TINGKAT 7, BANGUNAN PBBPP
JALAN STESEN BUKIT BENDERA
11500 PULAU PINANG
(ATTN.TO: CORPORATE MANAGEMENT SERVICE DIVISION)
TEL. NO.: 04-8288880 / 61 FAX NO.: 04-8288862