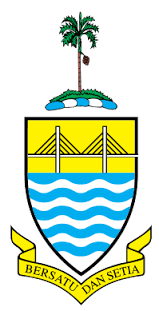 JOB VACANCY
PENANG HILL CORPORATION
SECURITY & TRAFFIC CONTROL ASSISTANT - (PSH)
(6 VACANCIES)
SERVICE GROUP                 : SUPPORT GROUP

POSITION TYPE                  : CONTRACT (Renewable)

WORK DESCRIPTION:
Carry out patrols and security monitoring throughout the Penang Hill Corporation (PHC)'s premises every hour during the day and every two hours at night or as directed by the PHC's Security Officer;
Make notes and reports every hour on duty of current matters in the Safety Log Book;
Maintain and ensure that PHC property is in good condition and safe;
Ensuring security control in the premises to prevent theft and elements of sabotage;
Prohibit or prevent any visitor from bringing prohibited items and pets into the funicular;
Report to the PHC Security Officer immediately in the event of any incident that violates the rules or instructions issued by PHC;
Ensure that no activities are held at the PBBPP premises without the approval of the PHC Management;
Receive and execute all instructions from the PHC Security Officer;
Assist in Visitors Management (Crowd Control & Que Management) and need to adopt the following attitudes:

Practice good public relations procedures when communicating with visitors;
Has a good character and customer friendly.

Other duties as directed by the PHC Security Officer and PHC Management from time to time.
REQUIREMENTS:
Malaysian citizens, especially residents of Penang or near Penang Hill Corporation (PHC);
Aged 25 years and above;
Have a Sijil Pelajaran Malaysia (SPM) or a Security Guard Skills Course Certificate organized by the Malaysian Security Control Services Association (PPKKM) or other relevant qualifications;
Retirees or former uniformed bodies such as former members of the ATM, PDRM or BOMBA are eligible to be considered;
Have a good level of health as well as strong and healthy physical and mental endurance;
Has a cheerful personality and can communicate well in Bahasa Malaysia and English;
Has no record of offenses especially involving criminal or drug cases; and
Can work in shifts, overtime, public holidays and weekends.
*Only Shortlisted Candidate will be contacted
Email your application

Any job related inquiry or application you may reach us at
This email address is being protected from spambots. You need JavaScript enabled to view it.
Mail in your application

Submit your complete application to the stated address: -

PEJABAT PERBADANAN BUKIT BENDERA PULAU PINANG
TINGKAT 7, BANGUNAN PBBPP
JALAN STESEN BUKIT BENDERA
11500 PULAU PINANG
(ATTN.TO: CORPORATE MANAGEMENT SERVICE DIVISION)
TEL. NO.: 04-8288880 / 61 FAX NO.: 04-8288862