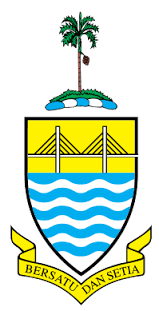 JOB VACANCY
PENANG HILL CORPORATION
PROJECT OFFICER – GRADE J41/J44
(1 VACANCY)
SERVICE GROUP               : MANAGEMENT AND PROFESSIONAL

POSITION GRADE             : GRADE J41/J44

POSITION TYPE                : CONTRACT (Renewable)
SALARY SCHEME              : Based on salary scheme for the Grade J41/J44

WORK DESCRIPTION:
Project planning and manages all aspects of project design, development and implementation including technical research/analysis, budgeting, cost analysis, approval procedures, scheduling, public consultation, stakeholder management, project performance against milestones and results;
 Reviews project documents such as proposals, soil reports, design drawings and specifications, engineering calculations, drawings, etc., for compliance with intent, Local Authority requirements as well as State and Federal regulations;
 Prepares project proposal, tender document and/or Request for Proposal for outsourced services; manages the consultant selection process; negotiates; plans, schedules and directs the work of consultant teams in preliminary design through construction; reviews design drawings and specifications; coordinates work with the project consultant and contractor during construction;
 Prepares presentation and represent Penang Hill Corporation (PHC) as subject matter expert and liaise with public, committees, boards, citizen groups and other governmental agencies as required. Oversees and facilitates public participation processes;
 Develops detailed reports, memoranda, letters and other documents on performance measures, project records, costs, and general project status for both internal and external distribution;
 Ensures the maintenance of detailed records of project activities, findings, progress and results; may supervise the work of other professional and technical staff assigned to a project team;
 Monitors and enforces all contractual terms, obligations and requirements in project implementation from initial stage till completion and handover;
 Identifies corrective actions when a project progress is delayed or budgets exceeded;
 Conducts research and studies pertaining to special projects, e.g. eco-tourism, Penang Hill Biosphere Reserve, Special Area Plan, Traffic and Transportation and etc related; and
 Any other task or project assign by the Division Manager and Management.
REQUIREMENTS:
Malaysian Citizen, 25 years old and above;
Minimum recognized Bachelor Degree in Engineering, Architecture, Urban Planning, Quantity Surveying or relevant fields. Advanced degree holders are encouraged to apply;
Minimum 5 years of relevant working experience for Grade J44 & Minimum 3 years of relevant working experience for Grade J41;
Strong analytical and project management skills, including strong ability to analyze and understand data and possible issues arise; familiar in handling contracts or project agreements;
Must have strong communication and negotiation skills in English and Bahasa Malaysia (both verbal and written). Additional language skills would be added advantage;
Motivated, disciplined and self-driven individual with a strong commitment to integrity, professionalism, teamwork and having good presentation skills;
Confident, dynamic personality and willingness to take challenges; be prepared to work outdoor / on-site;
Must be flexible and occasionally to work on weekends and public holidays.
Preferably candidate staying in Penang.
*Only Shortlisted Candidate will be contacted
*CLOSING DATE 31ST OF JULY 2022
Email your application

Any job related inquiry or application you may reach us at
Alamat emel ini dilindungi dari Spambot. Anda perlu hidupkan JavaScript untuk melihatnya.
Mail in your application

Submit your complete application to the stated address: -

PEJABAT PERBADANAN BUKIT BENDERA PULAU PINANG
TINGKAT 7, BANGUNAN PBBPP
JALAN STESEN BUKIT BENDERA
11500 PULAU PINANG
(ATTN.TO: CORPORATE MANAGEMENT SERVICE DIVISION)
TEL. NO.: 04-8288880 / 61 FAX NO.: 04-8288862